The Board of Trustees is determined to make a Greenfield education accessible to families from a wide range of economic backgrounds, and wants to avoid the "sticker shock" that can occur when families are presented only with the upper end of the range. Recruiting other families to share in the costs and benefits of our premier, college-focused program, while still maintaining an appropriately small class size, will allow us to provide additional resources for your student to excel academically, socially, aesthetically, physically, and morally.
How does it work?
• For those for whom investing at the top end of the range seems beyond their reach, in order to find the right tuition investment for a family regardless of the number of children applying, Greenfield School uses FAST (Financial Aid for School Tuition) as an objective and independent third party. FAST is a third party service which provides the school with a need-based tuition aid analysis and report. This report provides a recommendation for how much a family should reasonably contribute toward tuition.
• To determine your place on the tuition range, please complete the Financial Grant Application found on the FAST website
https://www.ismfast.com/FastPage.php?id=3041066d535925bd4bf82b9f1c54c1f5
along with a small fee online at their secure website. Please consider using the Worksheet as a guide and follow the FAST instructions carefully to ensure the proper handling of your request.
• Additionally, please submit your most recent IRS Form 1040 online at FAST or to our Business Manager, Kathy Henkel.
• ALL financial information that families provide will be held in strict confidence and WILL NOT be shared with anyone outside of the Greenfield School Financial Grant Committee.
Tuition Payment Options
Three (3) payment plans are available and include an annual payment option, semester payment option (due Aug. 1 and Dec. 1) and monthly payments of ten (10) equal installments.
The tuition management plan is optional for the semester or annual plan.
Tuition management plan is MANDATORY for the monthly plan and is included in the monthly payment.
The above figures include tuition and all fees (including books, materials, technology, athletic fees, and yearbook). Additional fees will be charged for Language Therapy, on-line courses, trips, athletic tournaments, and lunches.
Service charge and tuition management plan fee will be applied when electing the ten month payment plan.
Extended Day Care is available from 3:00-6:00 by block plan or hourly drop-in rate. On days of early dismissal, extended day care is NOT available.
Birth date cutoff for all preschool classes is August 31st.
Tuition Payment Portal

Click here to pay tuition via credit card or debit card. https://www.smarttuition.com/



Index Tuition Program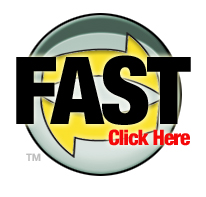 The Index Tuition program is available for students in kindergarten through grade twelve at Greenfield School. It serves as a means of making the School accessible to those families whose children, though meeting all of the requirements for admission, are not in a position to meet tuition expenses without financial assistance. All index tuition amounts are considered confidential between the Business Office and the family. All students applying for an index tuition grant must be accepted and enrolled at Greenfield School prior to receipt of the award.

Index Tuition Application Process

Greenfield School works with a third-party organization Financial Aid for School Tuition (FAST), which evaluates a student's eligibility for an index tuition grant through the process of completing an online application. While FAST recommends an amount each family can pay toward tuition, the school's Finance Committee makes the final determination regarding award amounts.

Index Tuition Information
Index tuition grants are based solely on need. Excellence in all activities is strongly encouraged for all Greenfield students, although this does influence or contribute to the award amount determined.

No grants are ever awarded for athletic participation.

Index tuition can range from $500 up to a maximum of half the cost of tuition for each student.

Families also have the opportunity to participate in the GSTrip (gift card rewards program) in order to further reduce tuition costs.

Families must apply for index tuition each year.

Index tuition is confidential, non-transferrable, and provided gratis to the recipient.

Any questions concerning index tuition should be directed to the Business Manager.
Apply for Index Tuition

To apply for index tuition, complete the application online at Financial Aid for School Tuition (FAST) https://www.ismfast.com/FastPage.php?id=3041066d535925bd4bf82b9f1c54c1f5 and submit your Federal, State and W2(s) to FAST. Greenfield School can provide you with a pre-addressed envelope to mail your tax documentation. Otherwise, please mail the required documentation to:
Kathy Henkel
Business Manager
Greenfield School
3351 NC Hwy 42 W
Wilson, NC 27893
NORTH CAROLINA OPPORTUNITY SCHOLARSHIP PROGRAM
Greenfield School participates with the North Carolina Opportunity Scholarship Program. Applications open up February 1, 2017 for the 2017-18 school year. Awards are based on household income and are awarded on first come-first served basis. Please visit this website to learn more.
International Students at Greenfield School
Greenfield School welcomes admission applications from international students. In order to apply for admission, international students must:
Complete and application online or download and print the form. The application fee for international students is $150.

Complete the Transcript release forms and have teacher evaluations submitted directly to Greenfield School using the online forms for teacher evaluations.

Take the TOEFL test to be considered for admission. Have test results submitted directly to Greenfield School, attention Advancement Office.

Schedule a Skype interview once all admission materials have been submitted.
Greenfield School is a day school and admission is also contingent upon the student living either with his or her parent/guardian or with an appropriate host family.
Once an accepted student has enrolled at Greenfield School, the Office of Advancement will issue an I-20 form allowing the student to begin the visa process.
Please contact Greenfield School for International Tuition Rates.